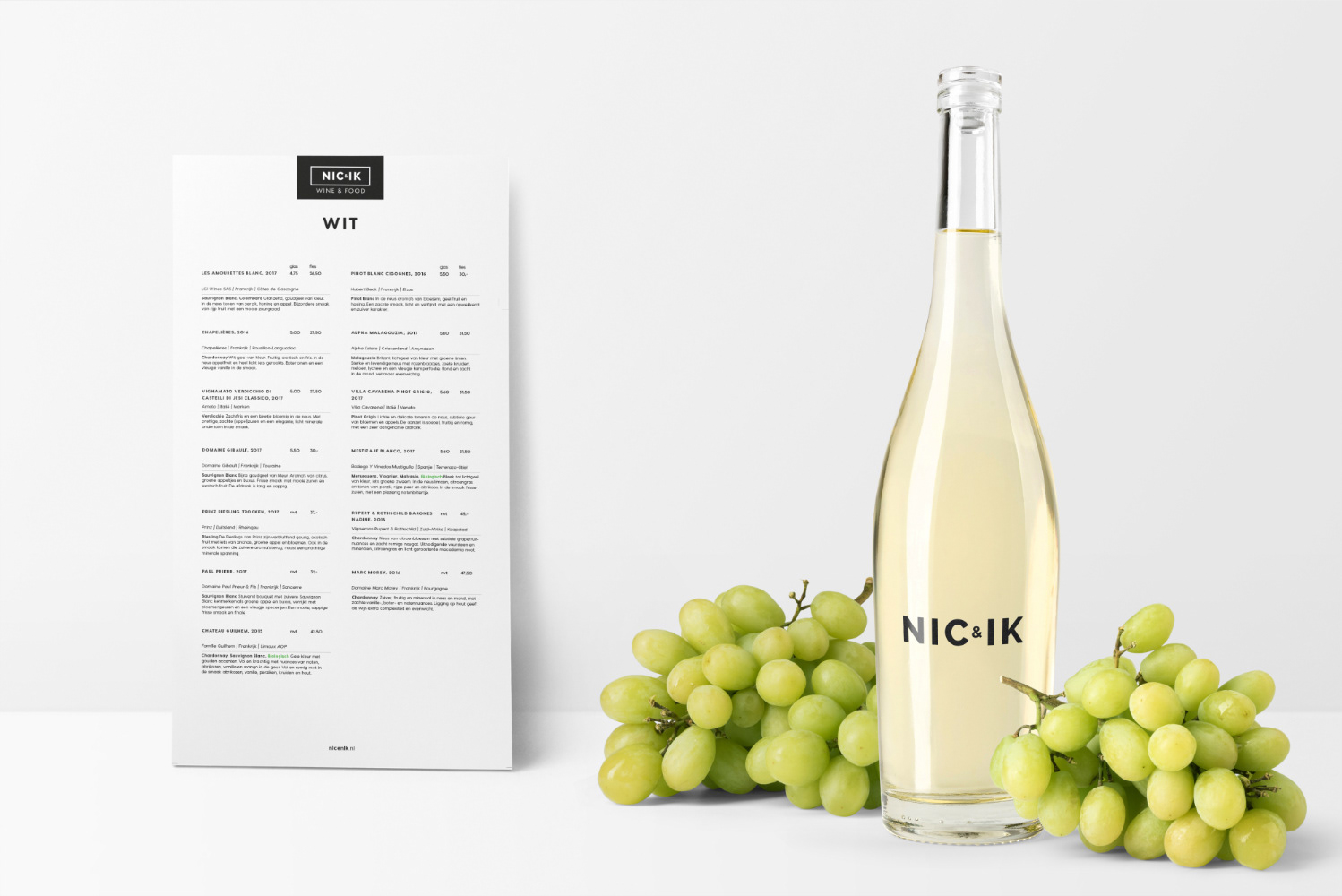 There is a new winebar in town
Situated at the heart well-preserved Medieval-centre of Zutphen (The Netherlands).
Nic & ik is housed in a monumental building from 1641, with rare cellar from the 14th centure. It's the ultimate place to enjoy a good glass of wine, at a unique location. The employees have a real passion for lovely wine and quality food.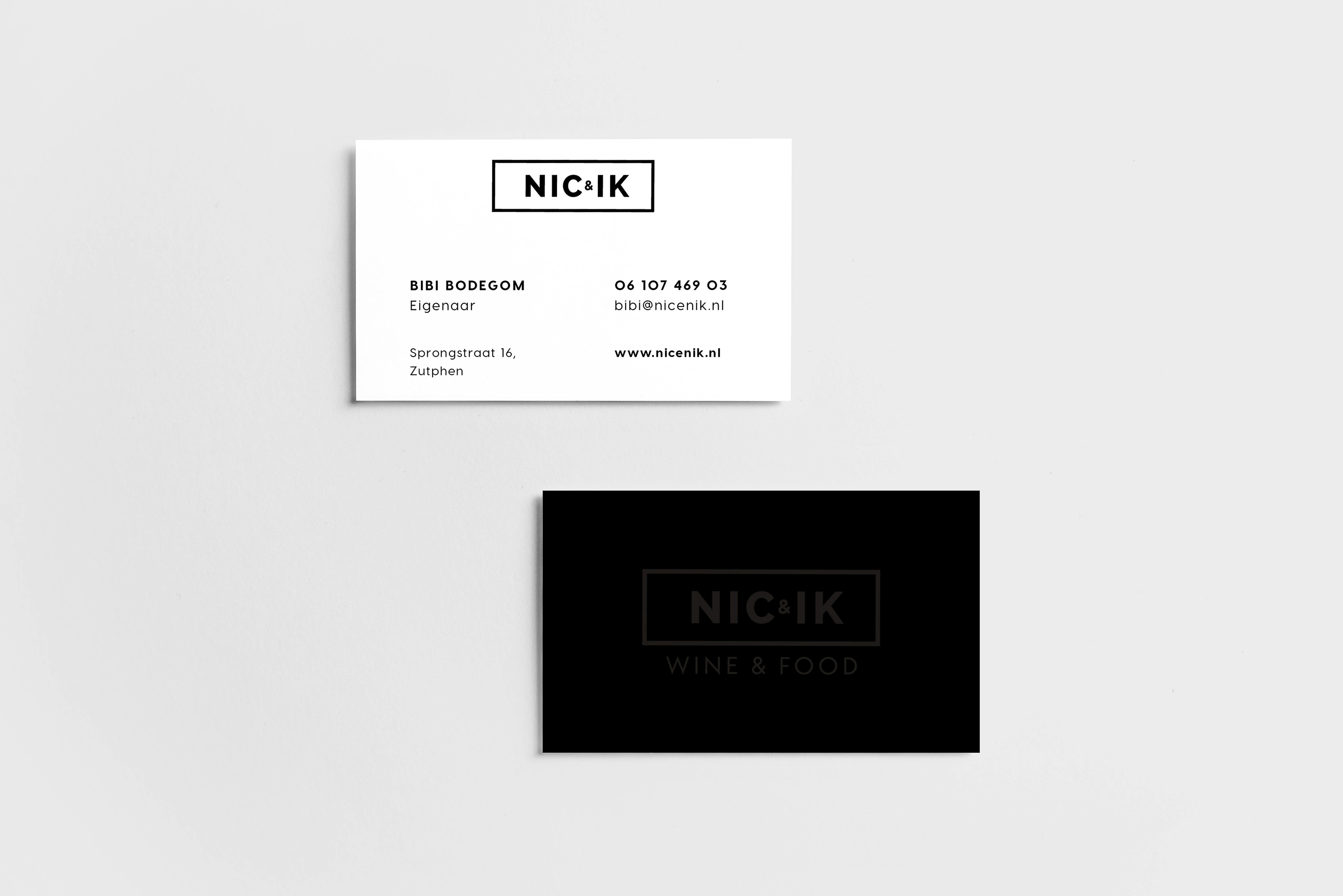 We created a minimal appearance, that focuses on the quality of the wines itself. 
Decluttered from any distractions. A bold and strong logo combined with clean, 
san-serif text. The design is mainly black and white.