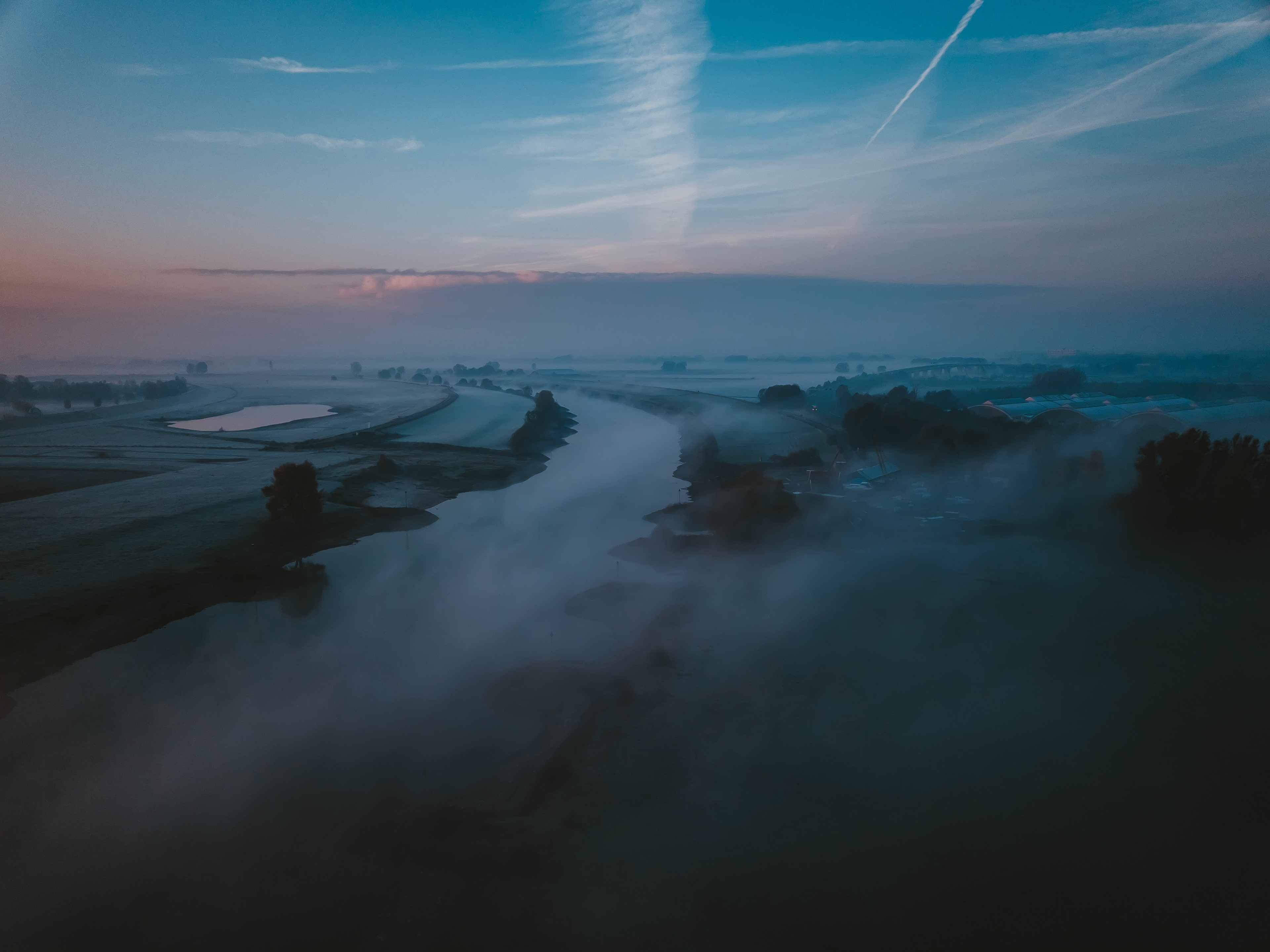 Early morning sunrise over the IJssel-river. The mist creates a mystical view.
We know this spot to be a fordable place since 1255. The first bridge was build in 1855.
In May 1940 the Dutch blew up the bridge to hold up the German forces. At the and of the war the Germans blew up the bridge again. It was finally rebuild in 1971.
At the Westervoortse bridge in particular mist occurs often. Down from the hills of De Veluwe the clouds roll in and stay. This gives magnificent views over Westervoort and Arnhem.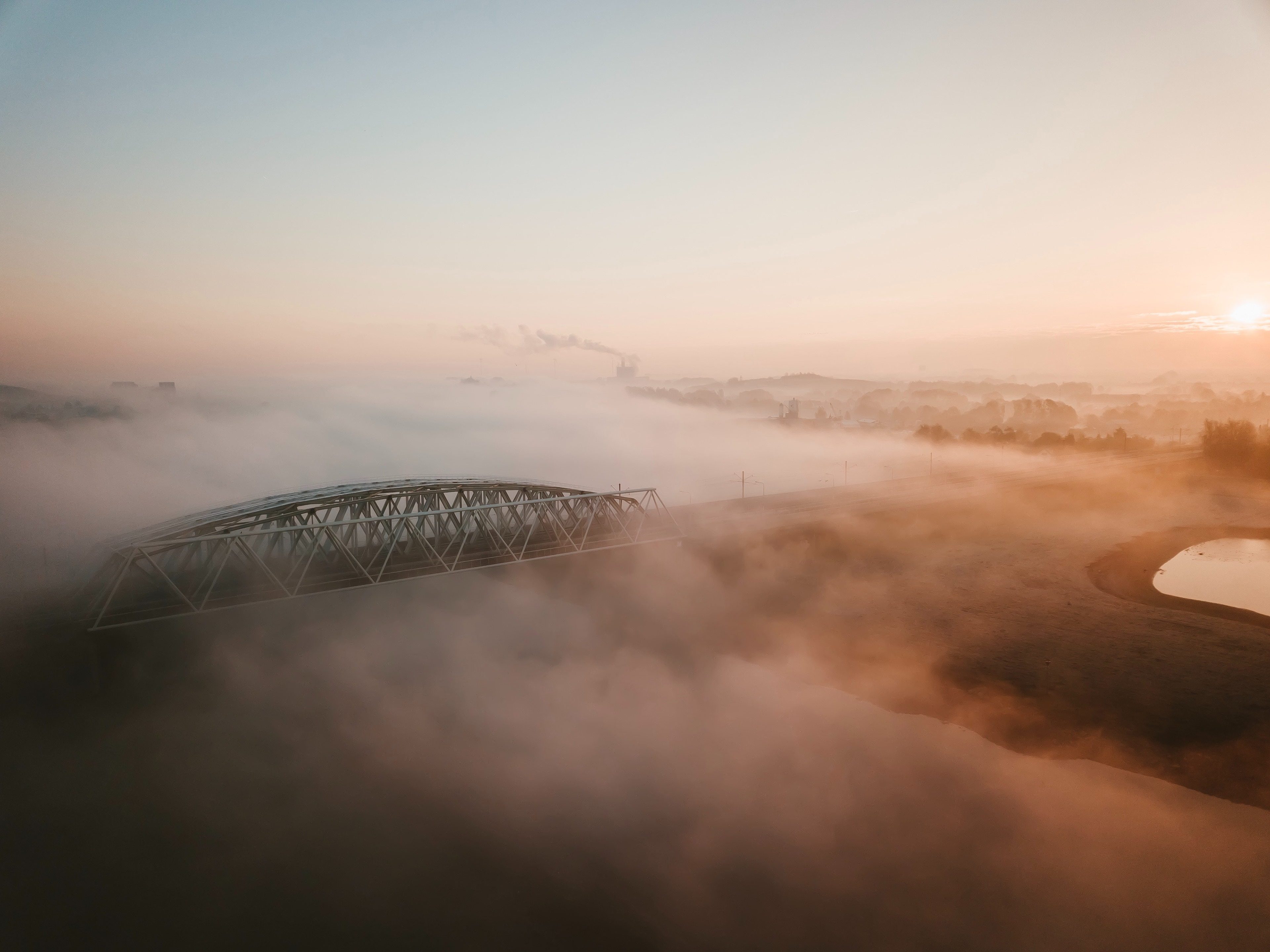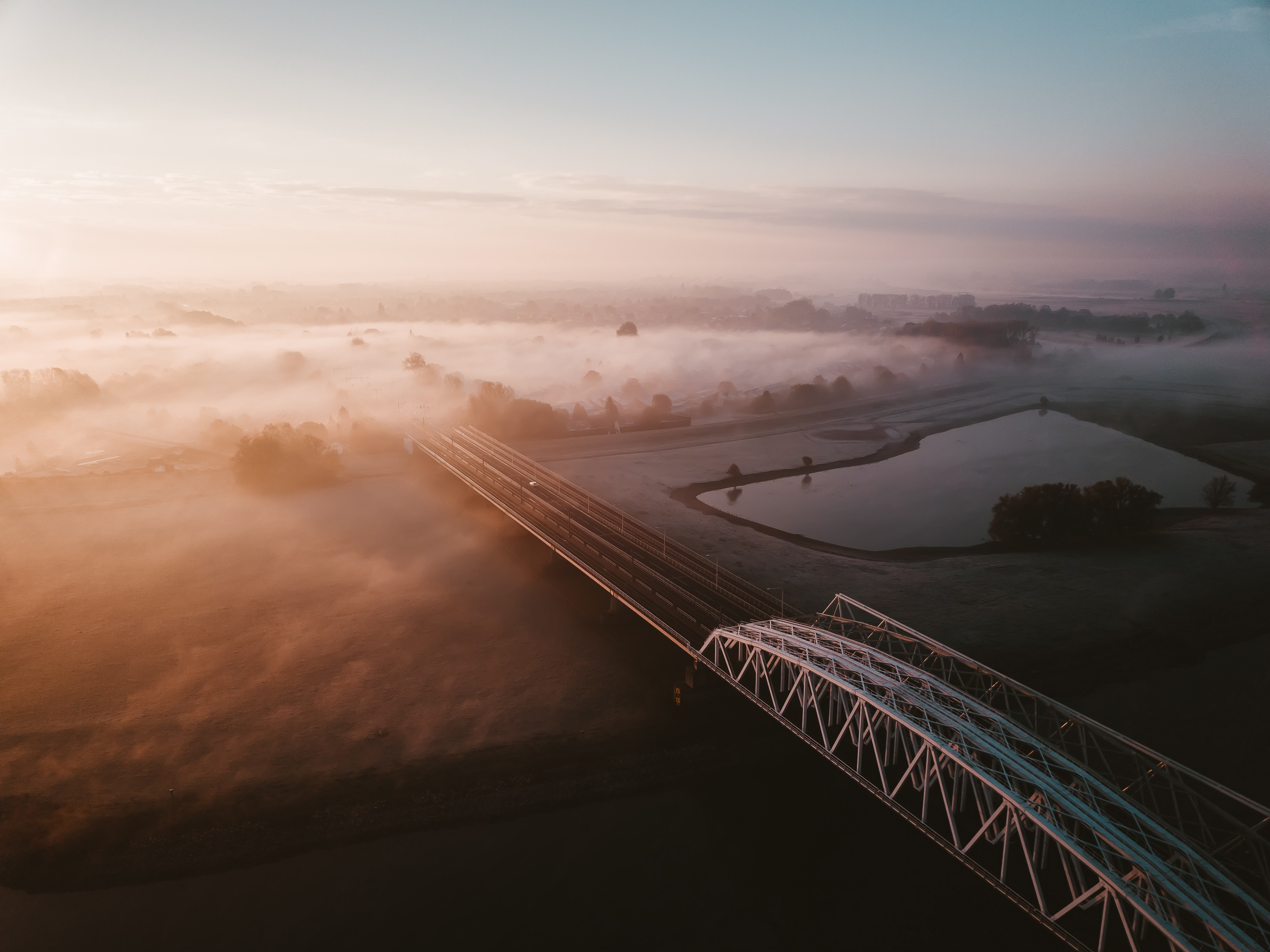 Find more of my photography and downloads for free at
Unsplash
.
Thanks!